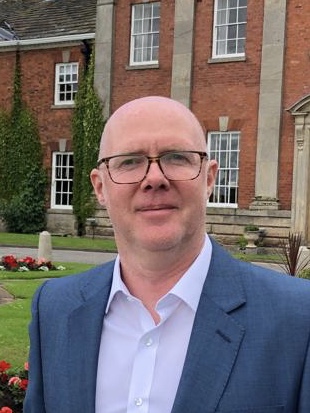 STEVE MAHONY HAS A WEALTH OF EXPERIENCE IN THE EVER-CHANGING BUSINESS WORLD, THAT HE BRINGS TO HIS COACHING, TOGETHER WITH A REAL PASSION FOR HELPING OTHERS TO ACHIEVE THEIR BUSINESS GOALS.
Steve set up his first successful business at the age of 21 and, has skilfully grown several companies that he has owned and/or managed in different industries.
His first-hand experience of the challenges of business life and genuine love of business allow him to work closely with his clients and their teams to understand and reach their full potential as if it was his own.   
Steve has a wide network of clients and business contacts based locally, nationally and internationally. Steve brings his passionate approach, not only to his work life, but also to his family, sporting and leisure activities. He loves all aspects of music and has been actively involved in several charity projects. He is well travelled but particularly enjoys working with local businesses and people who are ready to achieve even beyond what they anticipated for their business and themselves.
If you would like to talk to Chrysalis Partners about the possibilities as a Coach or indeed as a client, please contact us at 01403 888339 or at info@chrysalispartners.co.uk 
Business Coach West Midlands
Email
steve.mahony@chrysalispartners.co.uk
Our company was started by experts in business – who have an incredible wealth of experience when it comes to leading companies to enable them to develop and expand within their industries...
CONTACT DETAILS
Chrysalis House                      Kings Court
Harwood Road                        Horsham RH13 5UR
Phone: 01403 888339 info@chrysalispartners.co.uk